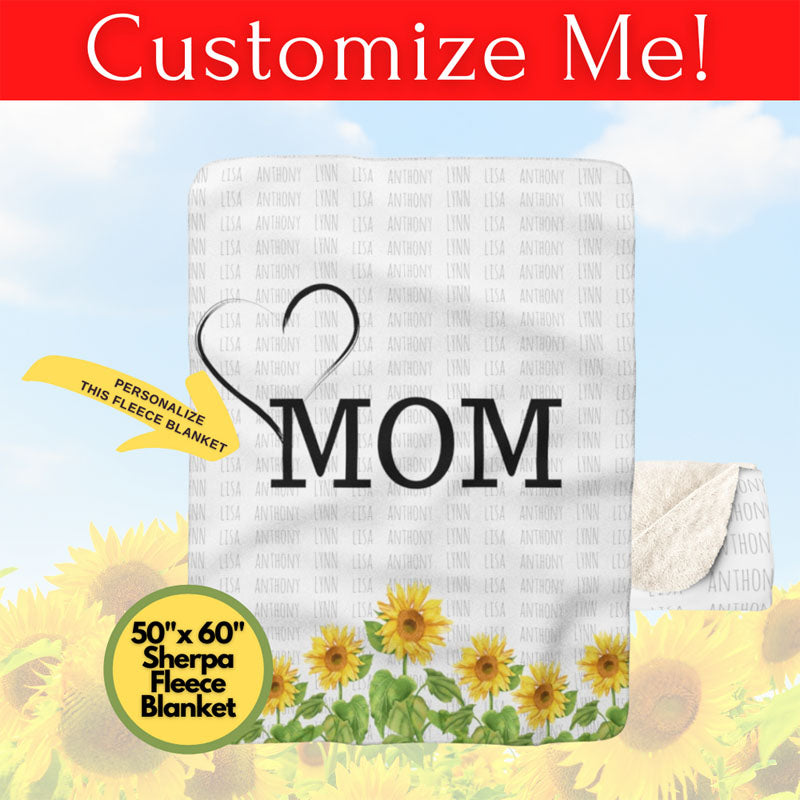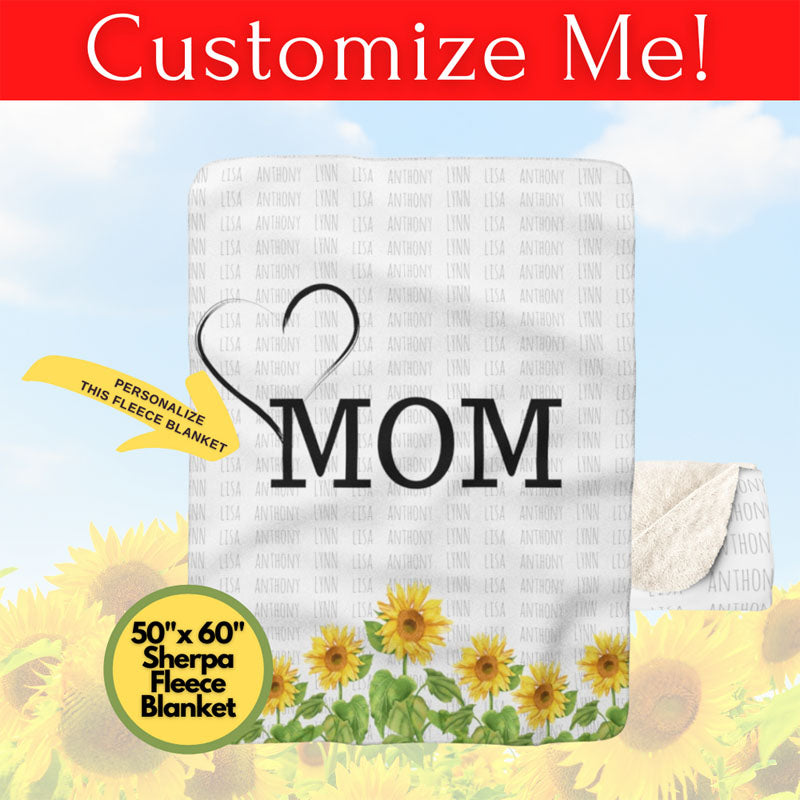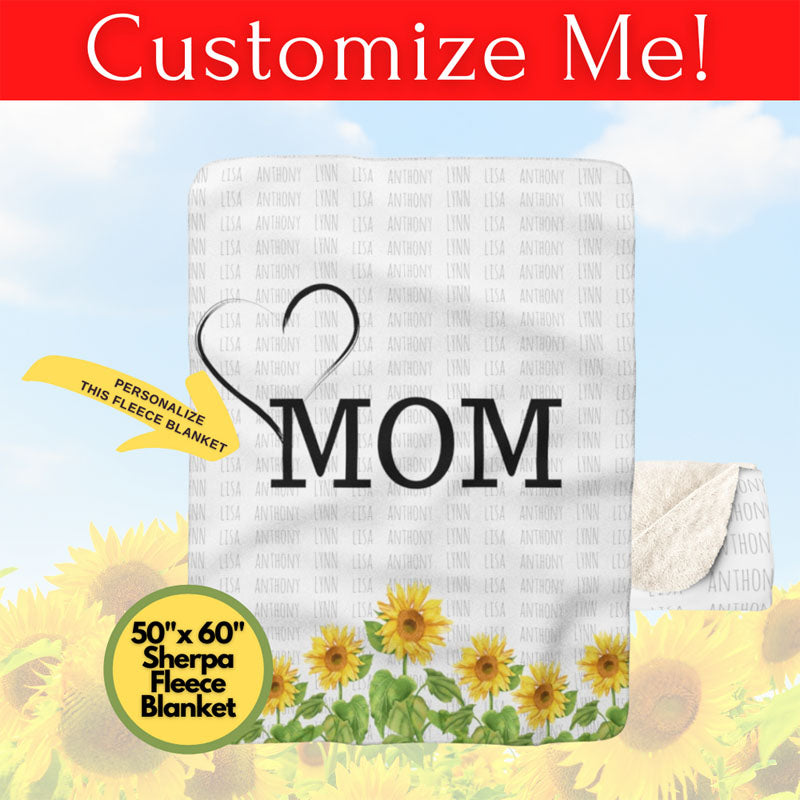 Custom Sherpa 50"x60" Fleece Blanket
This custom fluffy and warm unbelievably cozy fleece blankets can be customized. The name you choose will complement the Sunflower design. The names in the background can be grandchildren or children or whoever you choose.
This is the perfect size for snuggling on the couch, by the fireplace, or at an outdoor event.
Key Features:
100% Polyester
This extremely strong and durable synthetic fabric retains its shape and dries quickly. A soft, plush material that makes it fluffier and cozier
One side print only
Plush backside
Care Instructions:
Wash the item only cold machine wash with similar colors garments using a gentle cycle. Tumble dry on low settings or hang dry. Do not bleach or dry clean.
**********************************
PERSONALIZE INSTRUCTIONS
**********************************
1. Choose the main name (currently says, "Mom"). Example: "Grandma" "Sister" or keep it "Mom"
2. Choose the secondary name (currently in the background, slightly faded into the background). Note: These names will repeat themselves throughout the blanket.
**IMPORTANT: The sunflower design of the blanket cannot be changed. Just the names. Be specific.