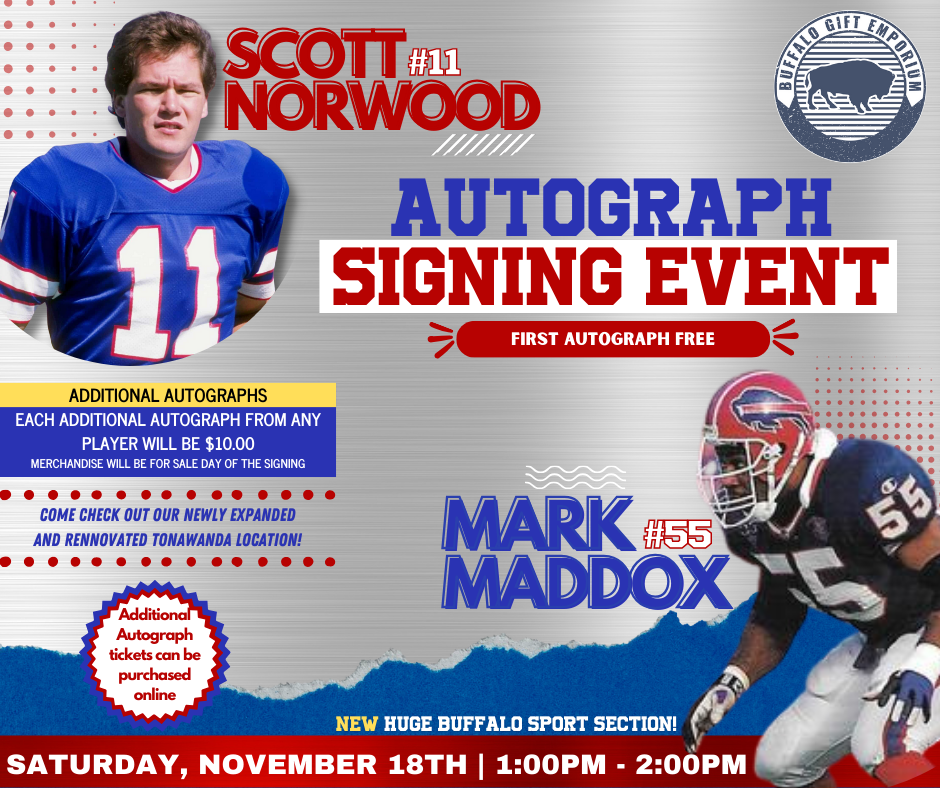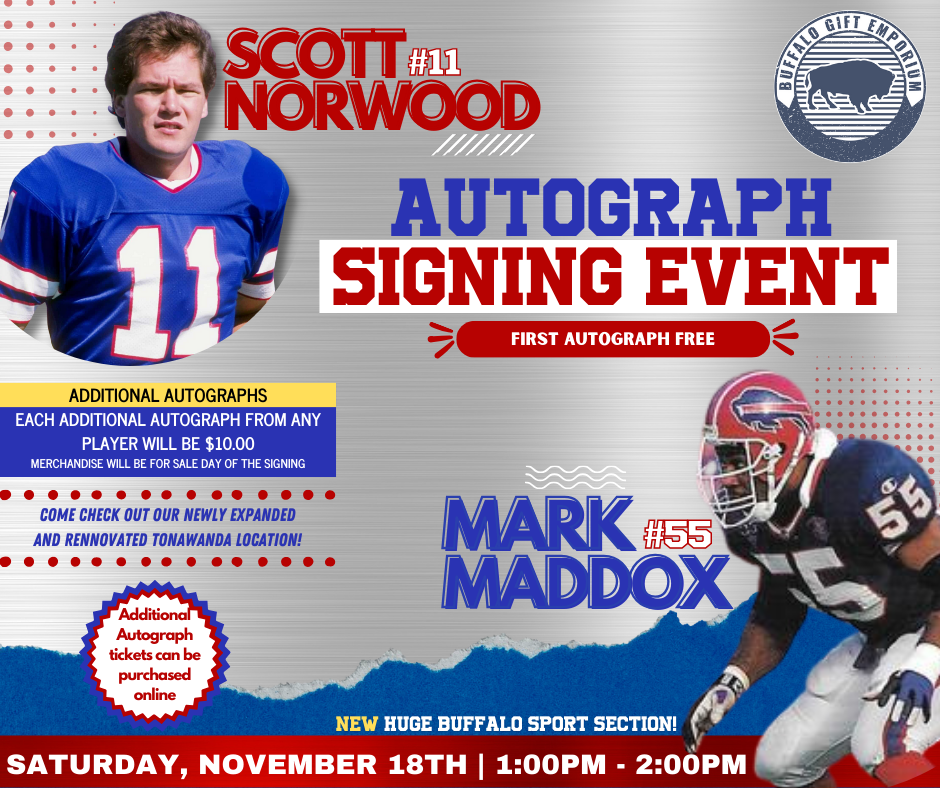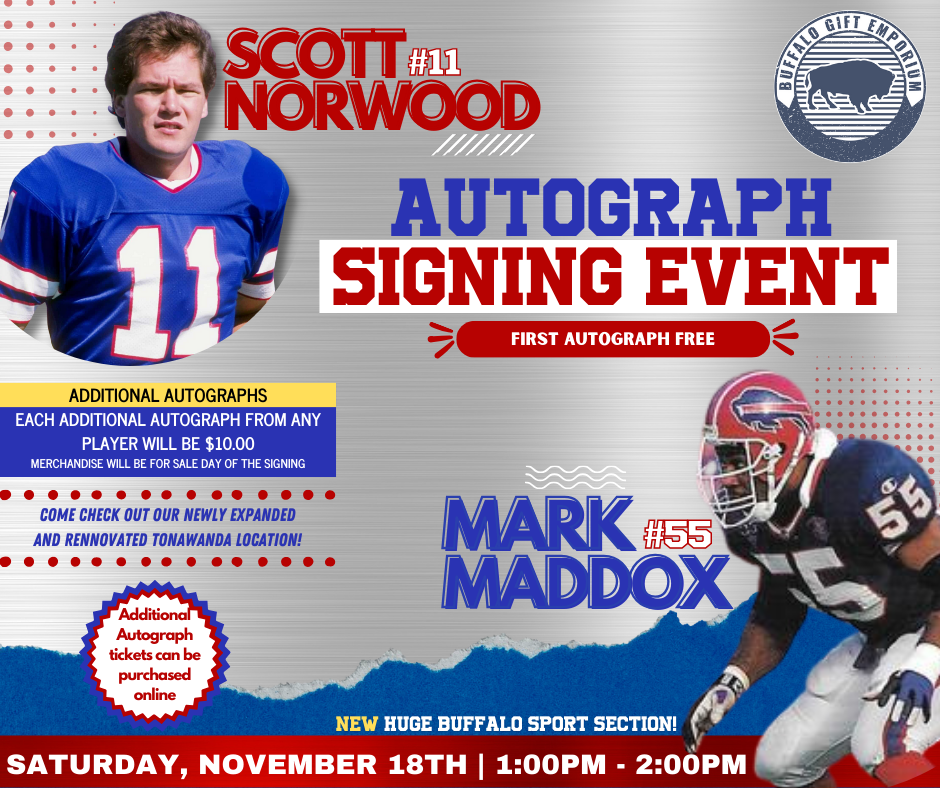 SCOTT NORWOOD & MARK MADDOX ADDITIONAL SIGNATURE TICKETS | Saturday, November 18th at 1:00pm @Buffalo Gift Emporium
Join Scott Norwood and Mark Maddox for an autograph signing event - and get that extra signature for only $10. Get up close and personal with two Buffalo legends!
Date: Saturday, November 18th
Time: 1:00PM - 2:00PM
Where: 4244 Delaware Avenue. Tonawanda NY 14150 (Del-Ton Plaza) - Next to Sushi Queen Restaurant.
This purchase will allow you ONE additional autograph from ONE player.